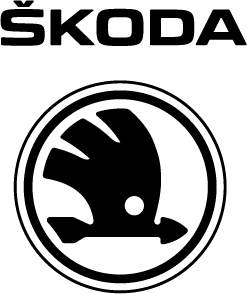 For budget conscious admirers of European brands, Škoda offers a cheaper pathway into the European market, providing exceptional Euro styling and performance without the extravagant price tag. Being part of the Volkswagen group Škoda is, in essence, a VW under the bonnet. So while its more nimble price tag means it comes with a few less electronic and technology features, it is still stacked with simply clever features that are the hallmarks of European quality. 
Although Škoda is a 125 year old brand with a rich European history behind it, Australia actually didn't see it enter the market until 2007. Since its Australian launch it has been building in popularity, as people come to appreciate the engineering they get with the price tag. At Triggs we have built a strong familiarity with the Škoda brand, seeing our fair share from years working in the British market and now, since their arrival in Australia. 
SERVICING
Servicing carried out as per manufacturer's specifications - according to mileage or time
Genuine or Original Equipment Manufacturer (OEM) parts used - maintaining your new vehicle warranty
Full inspection carried out with every service.
DIAGNOSIS
Electrical diagnosis
Mechanical diagnosis
Air conditioning diagnosis.
MODIFICATIONS
Engine remapping & performance modifications
Retrofitting headlights, head units, reverse cameras, parking sensors
Darkside Developments approved distributor
Diesel tuning.
OTHER SERVICES
Air conditioning
Pre-purchase inspections
Engine and transmission rebuilds
Suspension & brakes
End of warranty inspections
Walnut blasting - Engine carbon cleaning
Tow bar fitting and coding.
I have used Rob for my mini cooper works for a number of different issues I have had. He has fixed them everytime and my mini runs perfectly. I can't... read more rate him highly enough.

Angelique byl


5/12/2021

Had a electrical issue which we had been trying to resolve at other places for several months whilst travelling. Paid out several hundreds of dollars without success until meeting Rob... read more at Triggs Garage in Armadale. Rob saw the Amarok at short notice and found and fixed the problem within a couple of hours. He is as reported the most knowledgeable person I have met in respect to Amaroks and his craft. You are a legend and thanks. Would highly recommend Triggs Garage for professional service, price and being great to deal with. I might have to drive my Amarok from Adelaide to Perth in future to get it serviced! Thanks again Rob. Your help is very appreciated as we can now travel trouble free and with confidence back in the Rok.

Alby Quinn


5/14/2021

Great customer service and attention to detail is hard to find these days. Transit van serviced and custom tuned in one day. Cannot recommend Triggs enough.

Jason Canvert


5/12/2021

I just want to start by saying that Rob is a consummate professional, extremely knowledgeable and very friendly. He took time to explain what he was doing and how it... read more was done. Rob didn't just replace or fix things and leave it at that... he went above and beyond to find out why things weren't working properly. I had a 45,000km service done plus a tune on a VW Amarok. His prices are better than competitive, the work was done when he said it would be done, he was clean and fastidious and I couldn't be happier! I would highly recommend Rob with ER Tuning and Diagnostics to anyone with a VW, Audi or Skoda. Thanks Rob!

C. Holmgreen


10/18/2020

Its always great to find a garage with people who generally care about their quality of workmanship and customer service I have no hesitation to recommend Triggs Garage to anyone looking... read more for value for money and peace mind Big thumbs up guys for a great all round experience 👍🙂

Paula Northcott


5/12/2021